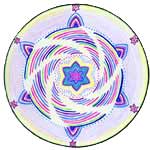 ERIN DRAGONSONG
denman island BC Canada V0R 1T0
URL 1: http://www.wicca-spirituality.com
URL 2: http://www.goddessinthebelly.com
Email subscription: Yes
Faith: Wicca
UCS Member since: 2/18/2008
Last login: 3/9/2008
Last update: 2/18/2008

Personal Introduction
I am primarily Wiccan and Goddess-worshipping, although I study and practice many things. My interest is finding the commonality, the truth, the "Light" within all paths ... which I believe differ only in surface manifestations (and interpretations by minds not yet Awake). My passion is helping others find the Divine Essence within themselves and their lives. My deepest prayer is that all beings may find themSelves and each other, and the Earth be saved. Blessings!
Web Site
Name: Wicca Spirituality
URL: http://www.wicca-spirituality.com
Description: "Wicca Spirituality" is Wiccan philosophy at its deepest essence - a vital spirituality for the 21st Century. This site explores Witchcraft as a path of spiritual development, and magick as reunion with the Goddess Within. Information on magick, altars, ritual tools, Wicca & Goddess symbols, being a Witch, Wiccan Info & Beliefs, and the Sacred Dark. Offers many spiritual practices and tips on dream work, mandalas, grounding, meditation, visualization, and more. Spiritual evolution, the healing of the Earth, planetary awakening, enlightenment and endarkenment, and the reawakening of the Goddess are major themes.
Skills
- Teaching spiritual practices & Wicca
- Healing
- Yogas (Hatha, Hidden Language, Kundalini
- Dream work, Mandalas, Mantra,
- Palmistry, Tarot, Spiritual Coaching
- Creating passive income, websites, etc

Additional detail is displayed to logged-in members